BUY MOBILSCANS OBD ADAPTER
MobilScan OBD comprises a software application for your phone and an OBD Bluetooth adapter which you can buy here.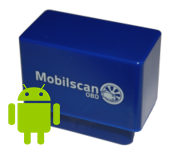 OBD ADAPTER FOR ANDROID
Purchase of the Mobilscan OBD adapter.
Click the button below to begin the purchase of your adapter
Price: €69 + €5 Shipping and handling,
total: €74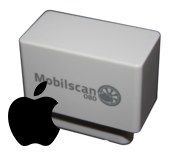 OBD ADAPTER TIL IPHONE / IPOD
Buy Mobilscan WiFi OBD adapter.
Click the PayPal button to start your purchase
Price: €95 + €5 Shipping & handling,
total: €100